Ziylan Taban Ind.Trade.Co.Ltd. established in 1983 based in Istanbul. Ziylan Taban, whose foundations were laid in a workshop by Ahmet Ziylan, now beyond dispute, leader of Turkey's shoe sole market.
Customer happiness
Country exports
Service Award
Together with our employees, providing customer satisfaction, healthy development, products and services at universal quality standards; We work to be a symbol of reliability, continuity and respectability for our country, suppliers and customers.
Read More
Ziylan Taban
Our Production Groups
Faylon Taban Üretimi
It is a low density,light,high elastic base
Termo Taban Üretimi
We also produce transparent,translucent,matt,light,TR-Phalon in thermo soles.We have our thermo,PVC,EVA granule productions..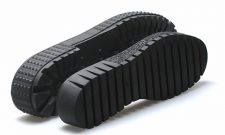 Kauçuk Taban Üretimi
The natural rubber material is obtained.The customer experience is very good with the comfort of pressing on the ground.It has a high resistance to chemicals and high-quality comfort. We have the production of Rubber-Phalon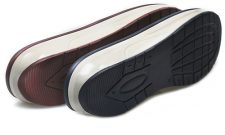 Poliüretan Taban Üretimi
Poly sole, polyurethane soles ,is obtained as a result of the spongeization of the plastic material creating a sole with smooth printing and important features that comfortable use by extending the sweating time. Available in our TPU-Poly production.
TPU Taban Üretimi
This type, which can use in vivid colours,provides a wide variety of production possibilities.Setting the production of trendy soles,the Thermo / TPU sole is resistant to heat and cold has a very long-lasting. TPU - It is a available in our phalon production.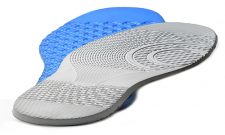 Eva Taban Üretimi
It is a low density,light,high elastic base.
Our Quality Policy
Our First Priority Goal; To fully determine the current and future needs and expectations of our customers, to fulfil and in this way, provide "CUSTOMER SATISFACTION". Our purpose is not to meet a particular model, but to be the leading company that manages and continually develops the standards.
Our environmental policy
As Ziylan Taban, we see the Environmental Management System as a philosophy of life. We aim to be a pioneer in creating environmental awareness in our industry, to protect our global resources and to leave a clean world to future generations.
Our Information Security Management System Policy
Ziylan Taban Ind.Trade.Co.Ltd. aims to provide business continuity and to decrease the damages and risks arising from security violations. "Information Security Policy and Practices", provide the protection, confidentiality, integrity and usability features of Ziylan Taban information assets.
Our Occupational Health and Safety Policy
Ziylan Taban, to protect the health and safety of its employees and stakeholders, to create a safe working environment and to ensure that activities sent out safely and securely:
Adres
Atatürk, Gazi Cd. No:20, 34843 Esenyurt/İstanbul
Email
info@ziylantaban.com